From ancient times to the digitalized world, carpets accompany men in all periods, whether it is a luxurious setting, or a middle-class locality carpets are your best friends. It is panic to see spots, dirt, and dust on the flexible carpets placed in your living room, when it comes to obstinate oil stains, it is more heartbreaking, as they are the most difficult to get rid of. Accidents happen any time, right? What happens when you spill some oil on the fluffy carpet in your launch, or your kid has emptied the vegetable oil bottle on it, what would be your first reaction? You will definitely try to rub it out with a cloth, but you will end up creating more mess, the oil will spread to the other regions, making it more horrible. Whether larger, or smaller the oil stains appear to be painstaking, which are no longer to be tolerated, so you will think to replace it immediately, but wait, you don't need to spend money on the purchase of new carpet, invest your money on other items, and deal with your stained carpet elegantly, through our valuable cleaning ideas to ensure the neatness of your lovely carpet.
How to Eliminate Carpet Oil Stain?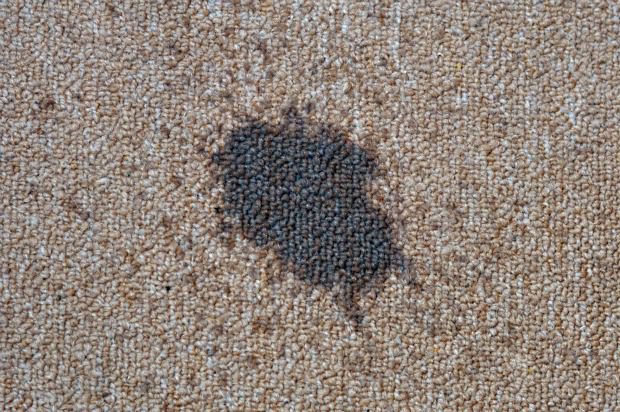 If you find a stain on your precious carpet, it is better to take a deep breath and relax. Don't rush to rub it immediately, it will worsen the situation, and you won't be able to handle it easily. Hence, the first thing to keep in mind is not to stress out. Yes, oil stains are bad for your carpet, they need to be handled on the spot without wasting time, otherwise, they would get absorbed and spread on the large area.
Thus, the best idea is to take wise steps to remove the spot rapidly with little effort.
Which Items are Needed During Oil Spill Cleaning Process?
To get quick outcomes, it is pertinent to select the helping items, which would assist you during the process.
Baking Soda
A Commercial Degreaser
A cleaned Absorbent Towel
Paper Towel
Aerogard Spray
Warm Water
Cleaning Steps to Remove Oil Stains: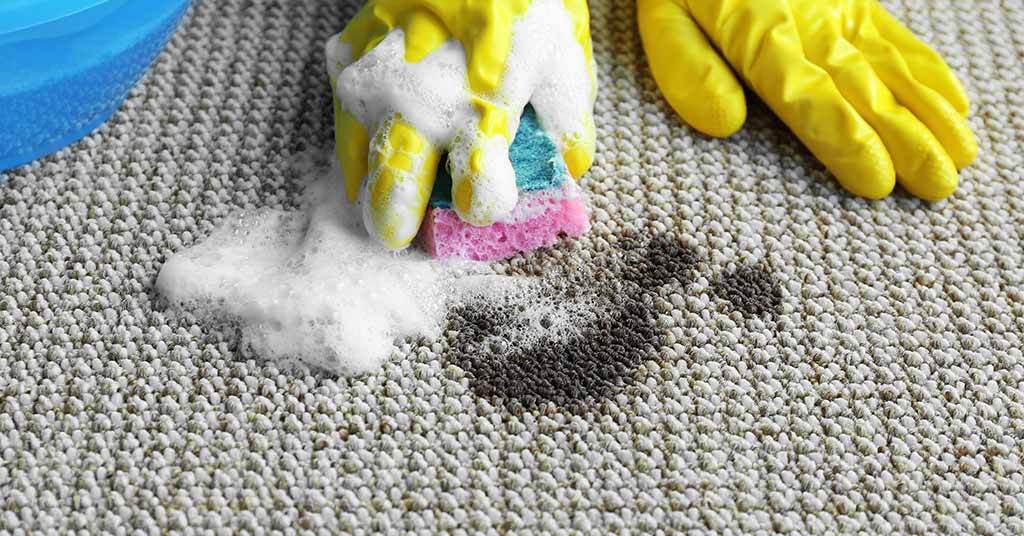 1.    Dabbing the Stain. The first step is to dab the oil spot with the help of absorbent cloth, but the better choice would be a disposable paper towel, so you don't need to clean the cloth towel later on. Continue with the dabbing process until maximum oil has been extracted.
2. Further, continue the process with bolting, apply pressure using your palm, or heel. The process should proceed by movement from outward to inwards. It will decrease the remaining oil.
3. Coating with the corn starch. The next step would be to cover the spill with corn starch or you may use baking soda instead. Sprinkle it thoroughly and leave overnight. The soda will suck out the remaining oil and will act as a perfect absorbent.
4. Next, it's time to vacuum it out. It will be easy to take out the soda, or starch than to handle it manually.
Or you may switch to the application of Aerogard on the affected area. Pour the definite amount of aerogard on a clean colorful cloth, dab it on the region in a frequent rolling motion. Repeat the process until the complete extraction of oil.
Point to Remember: Make sure to not shake the Spray can, otherwise it would cause the mixing of alcohol with the insect repellent, which will reduce the cleaning potential of alcohol.
Tip: Open windows, or doors to ventilate the room for rapid drying, and smell removal.
1. Apply the degreaser. Now, it's time to remove the remaining patch with the application of detergent or soap. The degreasing fight starts with the formation of a mixture by taking 2 tablespoons of soap, and two tablespoons of hot water. Pour the solution on a towel, and start dabbing it over the spot gently. Make sure that the stain has been completely dapped. Leave it for 5 minutes, so that the degreaser starts its fight with oil.
2. Now, dab a clean cloth in lukewarm water and rub it on the patch, repeat the process many times until the complete removal of the detergent.
3. If you find that the stain has not been removed in the first attempt, then apply some more detergent solution on it, and repeat the process of rubbing.
Hopefully, by this step, you have succeeded in the complete removal of the horrible stain from your valuable carpet.
How to Remove Motor Oil Stain from Carpet?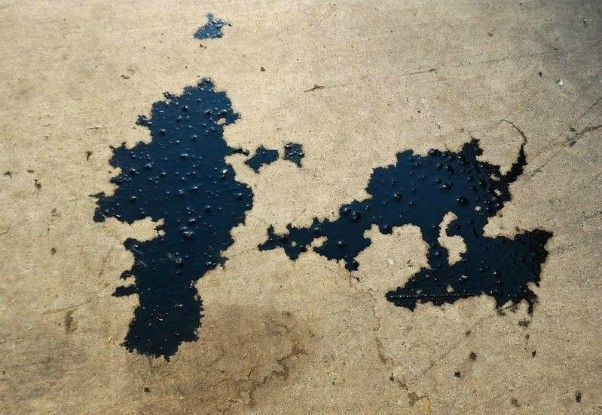 If motor oil from your garage finds a way to get settled on the carpet of your launch. It is no more a worry to get rid of the suborn stain. You can easily deal with it. Here are some suggested steps for your ease.
1. Try to remove the surface oil with the help of a butter knife. Special care is needed that hard pressing would damage the fibers of the carpet.
2. Secondly, sprinkle some amount of baking soda to ensure total cover of the spot. Leave it for 20 minutes.
3. Thirdly, remove the soda preferably by vacuuming, it would make your job easy.
4. Now, take a good quality dry-cleaning solvent on a clean cloth, rub the cloth on the oil-affected area, rinse it with warm water.
5. If you find that the oil patch is still present then don't lose vigor, simply make a solution by adding 1 cup of warm water, and half a cup of vinegar along with 1 tablespoon of handwashing detergent. Hold a sponge and dip it into the mixture, and apply it to the remaining stain.
6. Lastly, rinse it with cold water, dab a clean cloth, to extract water, fan it out for fast drying. When the carpet dries up vacuum it out to restore the texture of your product.
Surely, these steps will facilitate you for the complete removal of the unwanted, difficult-to-handle stain.
How to Remove Difficult Stains from Carpet?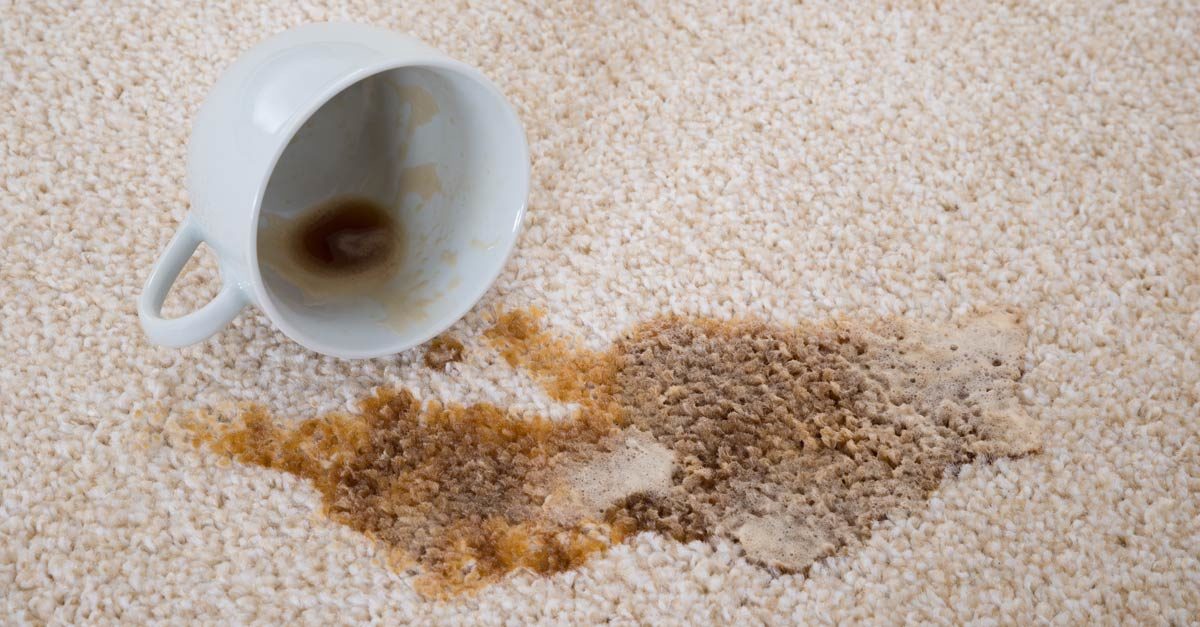 Red Wine: For effective removal, cover it with salt followed by vacuuming and rubbing with detergent.
Coffee: prepare a mixture of warm water, white vinegar, and dish soap, followed by blotting, and dabbing.
Paint: Dab the stain with a good quality paint thinner, rinse with hot water, and apply soap then rub it well.
Ink: Apply a white color toothpaste on the spot, take an old toothbrush and rub it thoroughly, then rinse it with warm water.
Chocolate: Cover the stain with a high-quality detergent leave it for two minutes and brush it followed by rinsing it with cold water.
Grass: Take hydrogen peroxide and baking soda in 1:2 amount, mix them with a few drops of ordinary dish soap, apply it on the stain, and leave it overnight, then rinse it with warm water.
Final Remarks
Carpets are the most valuable part of your interior decoration, they are the most contacted entities, thus, it is obvious for them to host stains, and scuffs. But when they are suffered from the troublesome oil spots, then the situation becomes worsen as the spots do not ready to be removed easily. If you are short with time and energy then it will be wise to get benefited from our expert professionals of Global Clean, we deliver the best services of carpet cleaning and guarantee you the deeply cleaned stained free carpet in your home, or office.