Disinfection Service
Global Clean has worked tirelessly to protect our consumers, employees, and neighborhoods through the Coronavirus epidemic. Businesses in the London area are making improvements to ensure that their workplaces and facilities are safe from bacteria and viruses.
We know how daunting these stresses are, and that's why we have gathered here to provide advice. Our specialized cleaning services can efficiently disinfect general infectious hazards like COVID-19, other common viruses, and bacteria.

Book Your Clean


View All Services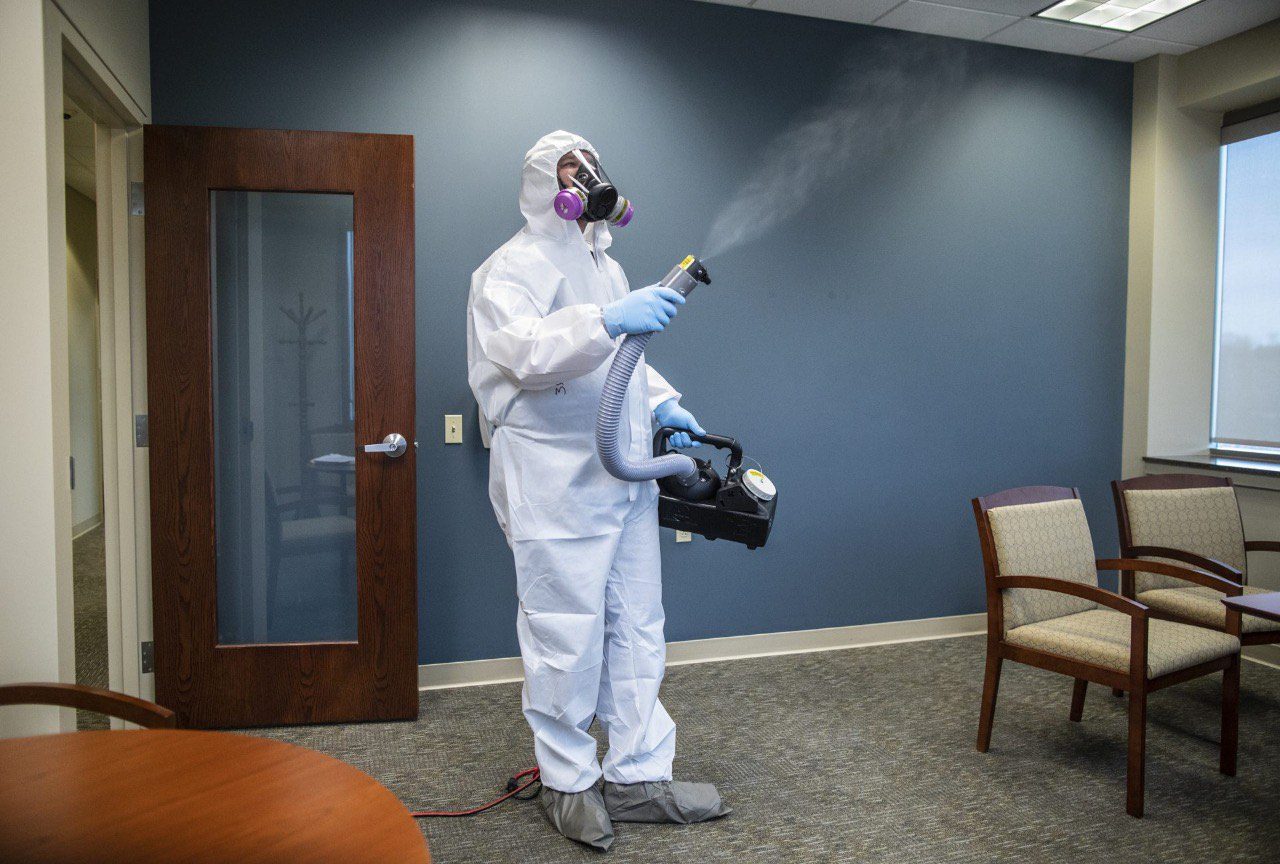 Disinfection Service In London
As an organization, we work hard to provide our consumers with a secure environment and a site devoted to public safety. Our advisors will be there to direct you on a personalized risk evaluation and provide a more comprehensive view of your company and the level of safety and security required.
Global Clean Disinfecting Services are suitable for companies that have had pollution incident COVID-19 and are conducting precautionary cleaning or would disinfect until reopening.
Our disinfection is performed by quality experts using top-notch technologies via Liquid Dispersal. Many of the advantages include:
It dries rapidly, so the surface is accessible within 30 minutes of completion of the work.
Disinfects uneven walls, inaccessible spaces, and wipes hands
Quickly cleans several touchpoints.
Besides, the spray disinfects wide areas easily.
Kills germs in 10 minutes on most hard surfaces.
Our products are eco-friendly, hypo-allergenic, and non-harmful to the eyes.
Disinfectants should not emit harsh gases and remove odours.
One-time therapy available or both one-time and recurring procedures.
You will receive a Certificate of Disinfection confirming that you are taking appropriate care.
Surface Transfer Of Coronavirus
Understanding viruses' possible origins may help deter their spread to new individuals. Saliva and mucus may be dispersed over 3 meters when someone with COVID-19 lung disorder coughs or sneezes.
Viruses, like coronavirus, which may live outside a human body for many days. It's reported that coronavirus could live for up to 9 days on indoor surfaces such as metallic or plastic.
Coronavirus is considered to be present for about 10 minutes on the skin. Hand sanitizer cannot help you avoid a virus coming into your body.
Our specialists can thoroughly scrub all contaminated surfaces to avoid the transmission of the new flu virus. They will continuously pay attention to the touchpoints like open doors, lifts, push pads, handrails, and appliances. It is rubbed on curtains, cushions, sofas, and carpets to clean them.
All-Purpose Specialist Disinfection
Global Clean Specialist Hygiene will include an all-purpose disinfection service to help protect against microbial contamination and to help you maintain a high level of hygiene.
We use Ultra Low Volume (ULV) disinfection fogging, which allows the treatment of huge areas quickly. It requires the use of microscopic droplets of a disinfectant that can accumulate on the sides of certain items that are not reachable using traditional cleaning methods. Studies found that the use of aerosol disinfectant decreases the volume of bacteria and almost completely removes microbes.