Gutter is the focal point of your home cleanliness, if it gets clogged, or stuffed, then the appealing site of your house would be damaged in a short span. Imagine the severe consequences in the form of mold buildup, foul smell, herbs sprouting, and blockade of the sewerage system. These are highly undesirable results that you never want to get entangled in. The more precarious situation comes when you need to replace the entire gutter setup of your home. It will put a high burden on your pocket. Thus, get saved from the heavy loss by adopting a regular cleaning habit of your gutter.
It is highly advisable to go through the cleaning process of the gutter twice a year, especially during spring which gets more rain, the water moves down the pipe along with the debris present in the roof, they get stuck in the narrow passage of pipes blocking the water passage. Similarly, during autumn the trees shed their leaves. If your house is surrounded by shrubs, and tress then they are carried to your roof by the wind. They can block the downward pipelines.
While you are dealing with gutter cleaning, you must get confused on some points like, How often should I clean my gutter? How do I get to know that my gutter needs cleaning? Should I clean the gutter by myself, or hire a professional cleaner? What tools and expertise is needed for gutter cleaning? How Much Does a Normal Gutter Cleaning Cost?
If you are entrapped in these questions, get relaxed. We are here to answer all of your questions with guaranteed satisfaction. Keep patience and read the article to make yourself carefree.
What is the Cost of Gutter Cleaning at Home?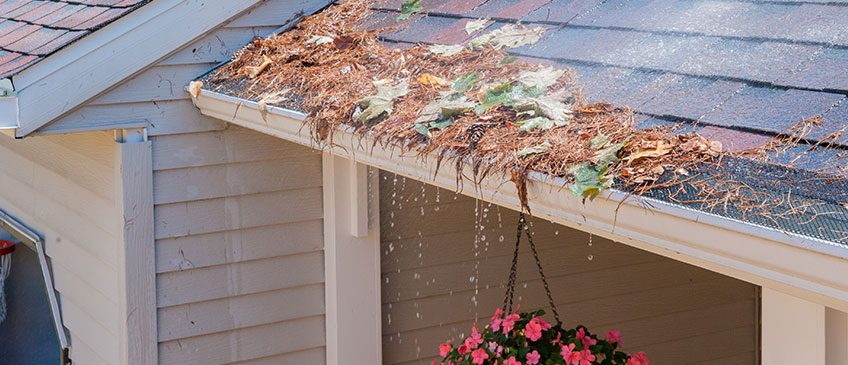 Gutter Cleaning is a complex task. If you have intended to perform it manually at home high care is needed.
First, check your expertise level and stamina. Keep in mind the weather condition as well. Don't try to step out on hot sunny days especially at noon rather wait for the evening or morning time.
Before initiating the process, you need to purchase suitable cleaning tools. A ladder to reach the height of the roof. But it requires utmost care as we are all vulnerable to accidents. You might get slipped and fall on the ground securing severe injuries. Fix a bucket on the top step to collect the filth. You can use your hands, don't forget to put on gloves, or take the help of a garden shovel. If you want to ease your job and to save your time, and energy then you can go with expensive gadgets as helping hands.
The recommended tools are as under:
It is a good replacement for pole extension. It uses high-pressure water, so all the dirt moves away from your roof singlehandedly.
It has a claw that is designed to get opened and closed. It has an attached rope thus you can take the debris down to the ground easily. It is best for single, and double stories. With its easy-to-handle quality, you can choose a method that suits well to your expertise.
A Retractable Telescopic Extension Pole:
It has an approximate extension length of almost 24 feet which enables you to reach a suitable height easily. It is a multipurpose lightweight cleaning tool. It is supported by a tip that can rotate up to 180 degrees.
A Good Quality Gutter Cleaning Scoop:
It can provide the best cleaning service and save your time by 75%. However, you need to get the help of a ladder to reach the height. You can choose between hands and a shovel.
These tools are good to use but they might not be cost-effective. Moreover, they need your effort and time. If you are lacking the basic cleaning skills of the gutter, don't take risks. You might damage the beauty of your property, or bring an injury to yourself.
How Often Should I Clean Gutter?
Gutters and other downspouts require cleanliness on a need basis. The cleanliness schedule depends upon the area surrounding your locality, the tree coverage, and the average rainfall. The proper maintenance of gutters requires a thorough cleanliness session at least twice a year.
It also depends upon the structure of your home, if you are residing in a single-story, you need not get much worried about the duration and demands of more cleaning sessions. But if you are a resident of the double story or more than that, then you are required to care about the cleanliness challenges posed by your dirty drainage system. So, the inhabitants of more than single-floor houses should perform agile cleaning services more than twice a year.
In the same manner, if your locality is encapsulated by tress then their leaves, or the birds create a mess on your roof. Your pipes might get blocked by bird nests, tree debris, and other solid dirt. Hence, it is in need of pro cleaning schedules, thrice or four times a year.
What is the Benefit of Hiring Professional Cleaners?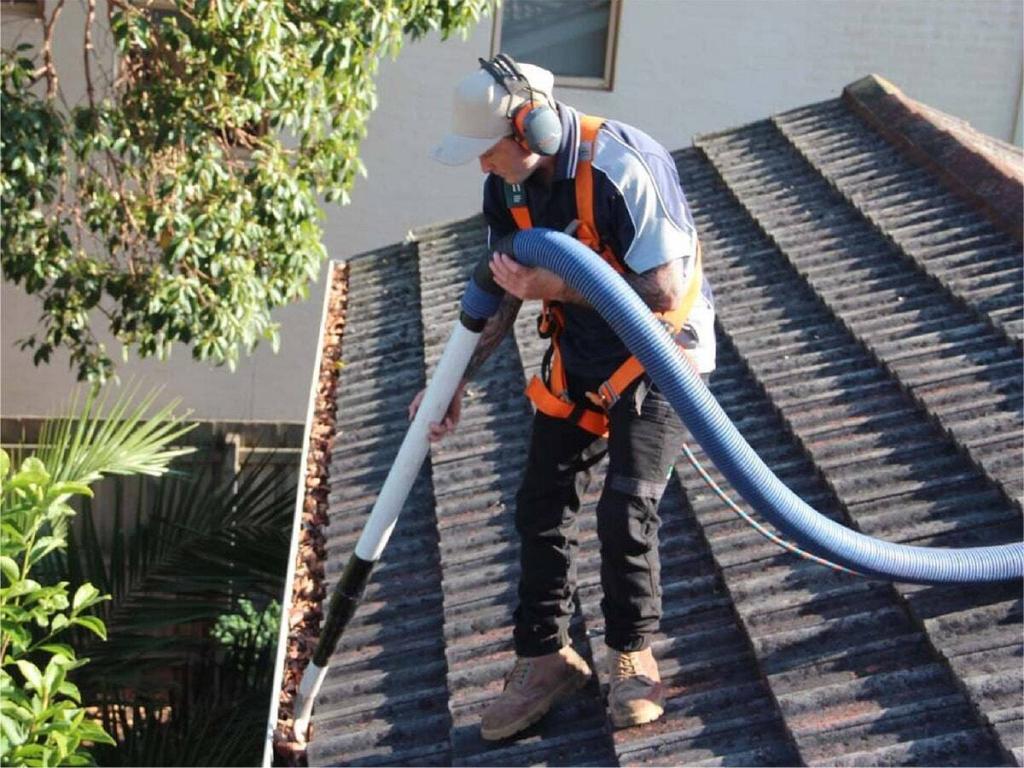 Carrying out deep cleaning of the gutter is not a piece of cake. Thus we suggest you get professional help due to the given reasons
Expertise: Professional cleaners are well trained for all kinds of cleaning services. Hence they will skillfully perform the job efficiently while saving your energy and time.
Efficient Cleaning: Instead of getting engaged in a complex procedure, avail the services of expert cleaners. They know how to perform their job without neglecting a single corner untreated. They are equipped with modern cleaning tools which ensure a thorough cleaning. For elegant cleaning services try out the experts of Global cleaning Agency. Our expert cleaners will be available if you have made a booking one week earlier.
Repairing: If any part of your drainage system needs any repairing work, it will be efficiently handled by professionals. They will replace the old parts like leaking pipes, lid covers, and others on demand.
Minimize the Probability of Accidents: While you are busy with the hectic cleaning process, you might lose balance and fall on the ground all of a sudden. It might happen that the ladder might get slip and fall on the vehicle of your neighbor or might break his window glass. All of the liabilities will be on handled by the cleaning company.
What are the Average Costs of the Gutter Cleaning Process?
For a more clear idea, we have brought you a table that shows the normal market rates for professional Gutter Cleaning Services according to the structure of your locality.
A single-story of 1500 sq ft with 150- 180 ft of gutters exhibits the cleaning cost of 100$ to 200$.
A double story of 2000 sq ft with 200 ft gutter exhibit the cleaning cost of 120$ to 230$.
A three-story building of 2500 sq ft with 250 ft gutter exhibit the cleaning cost of 150$ to 250$.
However the costs might get differ with the changed circumstances given as follows,
Landscaping
The trees and shrubs around your home might increase your cleaning costs, as they increase the amount of dirt on your roof.
The downspouts with heavy clogging
If your pipes are almost filled with dirt, they require an extra effort to get cleaned. They required extra effort and more time resulting in an increase in cost.
If the structural formation of your home requires the removal and reinstallation of the gutter screen during the cleaning process, then get ready to pay an extra amount for the effort.
The Foot and Story Pricing System
Most cleaning agencies have set their gutter cleaning cost according to the nature of your building, and the size of the gutter. Mostly, a company can set their prices 1$per square foot. Some might charge on an hourly basis depending upon your contract with them.
Hopefully, this article turns out to be a good fellow to sort out your confusion about the gutter cleaning costs. If you want to get professional help, visit us.